international Music Competition - April 2023 - Jury Panel
Our jury panel comprises of internationally renowned concert artists, professional musicians, experienced university professors, and music examiners from prestigious musical institutions and examination boards. We are honored to invite Ms. Ia Erlandsson, Mr. Florjan Hoxha, Mr. Roman Lozowski and Mr. Leandro Pazos to be our judge for the April 4th & 5th event. They will be viewing the LIVE competition online, each finalist will get the scoresheet and feedback from each judge.
Example of our scoresheets:
Please note that all finalists will receive the scoresheet via email 2-3 weeks after the competition. Kindly check your email address that you've registered.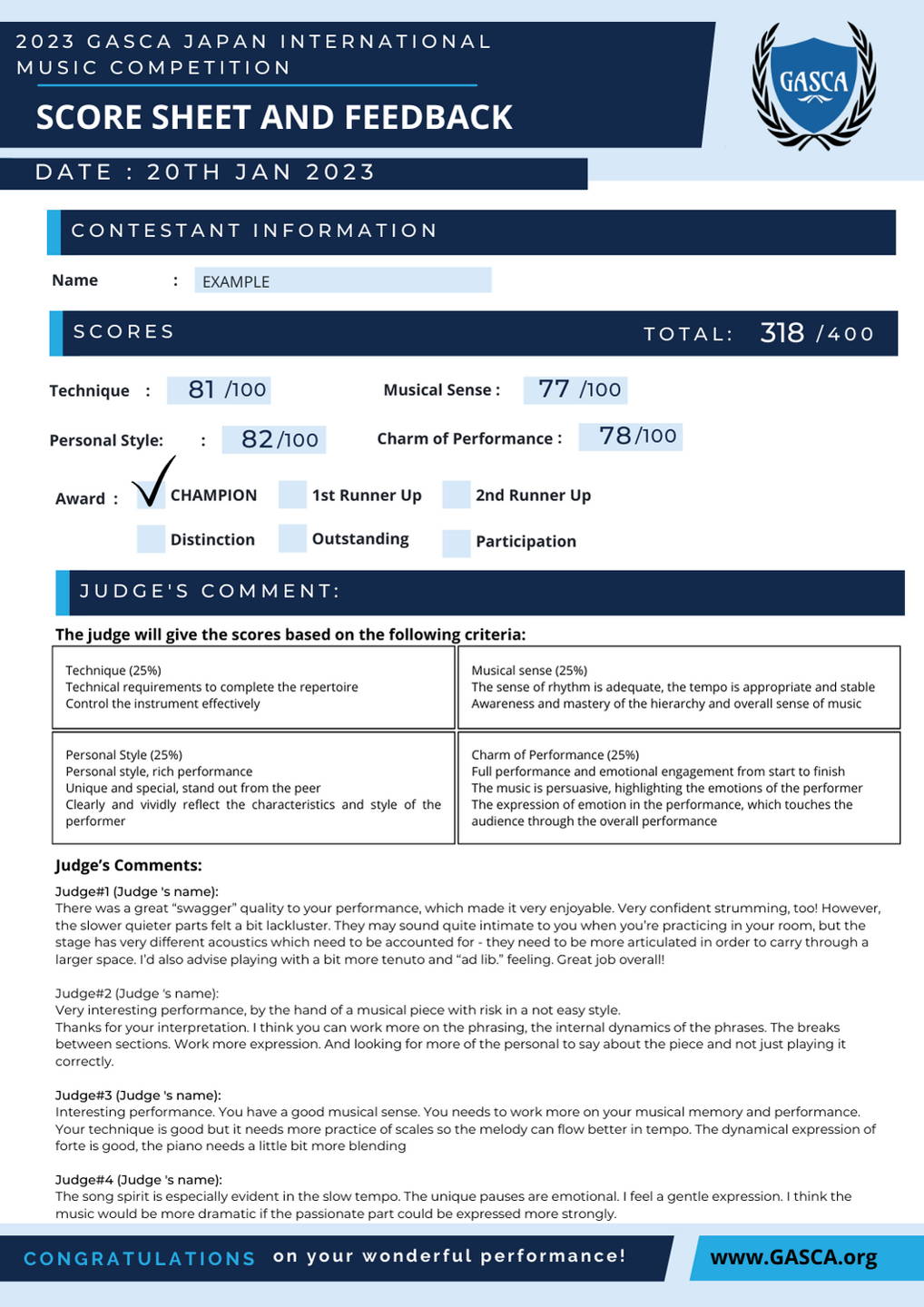 Jury Panel for April Event:
Ia Erlandsson is a composer and arranger with a background in classical piano, progressing into playing keyboard in metal bands both for recordings and live performances. She has several years of musical studies, including a bachelor's degree in musical composition from Örebro University in 2018 and a master's degree in musical composition at Malmö Academy of Music in 2020.
Through her music she strives to invite the listener to discover and appreciate new realms within contemporary art music.
This is done by composing with a foundation of melodic structures and traditional harmonic progressions, with incorporation of novel compositional techniques which aspire to constantly push the limits of the music. Her background as a keyboardist playing metal and rock has led to the use of drive, rhythms and energy to be a noticeable aspect and a clear fingerprint in her musical expression.
She has participated in creating music for film and theatre, along with composing music for orchestras, ensembles and musicians such as Helsingborg Symphony Orchestra, Norrköping Symphony Orchestra, string quartet Malvakvartetten, Academic Orchestra in Örebro, violinist Peter Sheppard Skærved, The Swedish Chamber Orchestra, and also Bergslagens Kammarsymfoniker since appointed to their "Composer of the Year 2017". Here's a few amazing music pieces composed by Ms. Ia Erlandsson: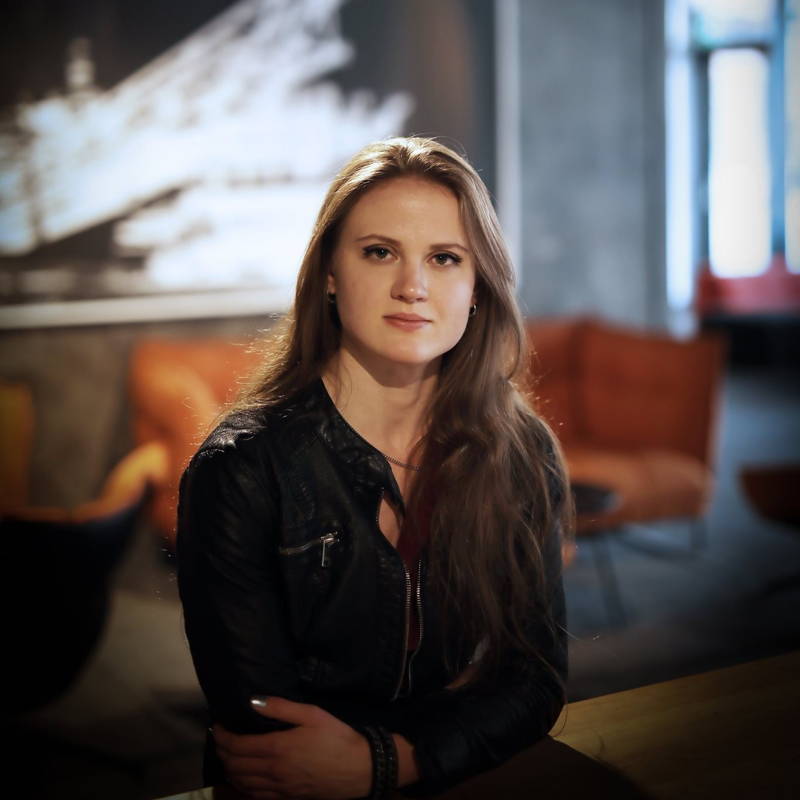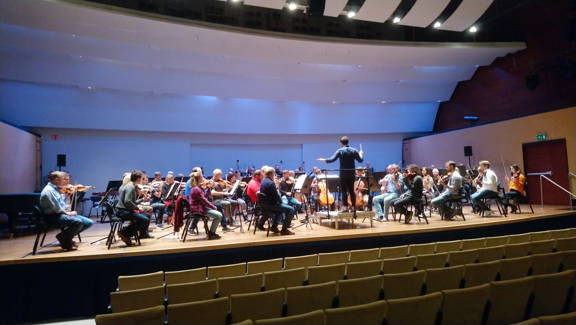 Professional Pianist and Composer
Roman Lozowski is a Polish pianist and composer. With 20 years of experience as a pianist and 10 years experience as composer, his fascination lies within exploring minimalistic approaches at the scope of solo instruments, as well as acoustic chamber setups. Placing highest values on vivid, memorable, singable melodic lines and unexpected yet identifiable harmonies, Roman's music combines his influences of jazz, classical and modern Japanese music to create a palette of soundscapes that transport people to new places and help them discover their inner world. In this pursue, Roman composes piano pieces dedicated especially to young developing musicians. Some amazing music work done by Mr. Roman Lozowski included: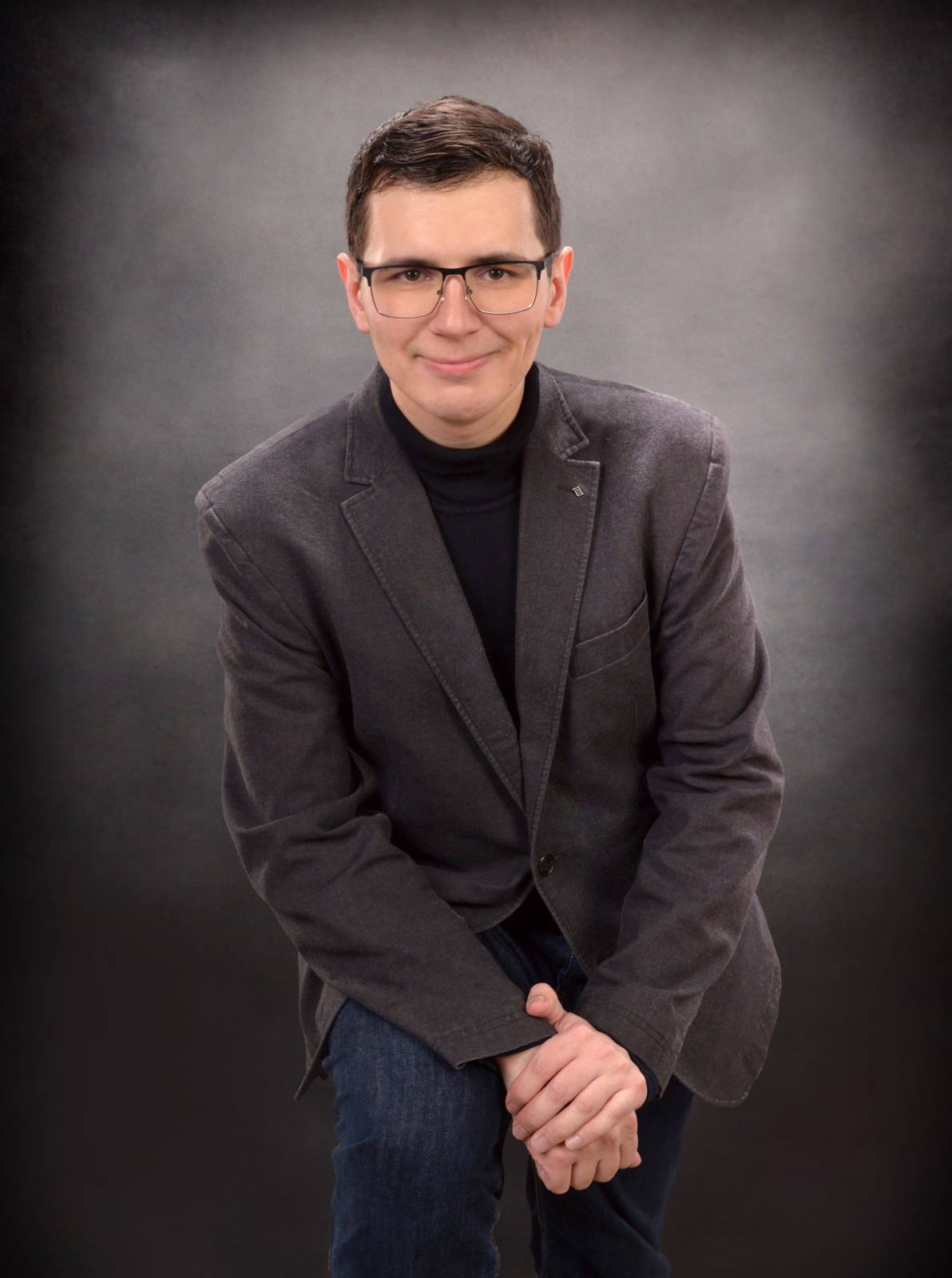 University of Arts of Tirana

Bachelor of Music (BM), Composition
Tchakaloff
Bachelor of Music (BM), Piano
Mr. Florjan Hoxha has a life filled with studies, activities and performances in different fields of music, such as piano and composition.
He started his studies of piano performance in Gjirokastra, Albania at a very young age and continued in Tirana during high school. During his professional music career, he was part of numerous activities, concerts and competitions in Albania and Greece as a soloist.
Mr. Florjan Hoxha is a piano teacher in Gjirokaster and Lezhe since 2015. He also studied piano at 'Tsakalof' Epir Conservatory and composition at the University of Arts of Tirana.He also worked as a composer in the theaters of Tirana and Gjirokastra for 6 years and played live music in all of the plays.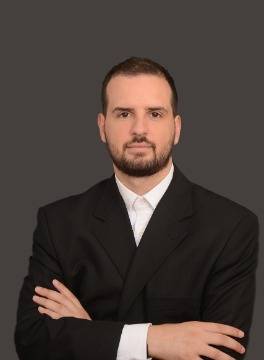 Professional Musician, Composer and Producer.
Instrumentalist specialized in
Piano, Synthesizers, Drums,
Electronic Percussion, Mbira and
Voice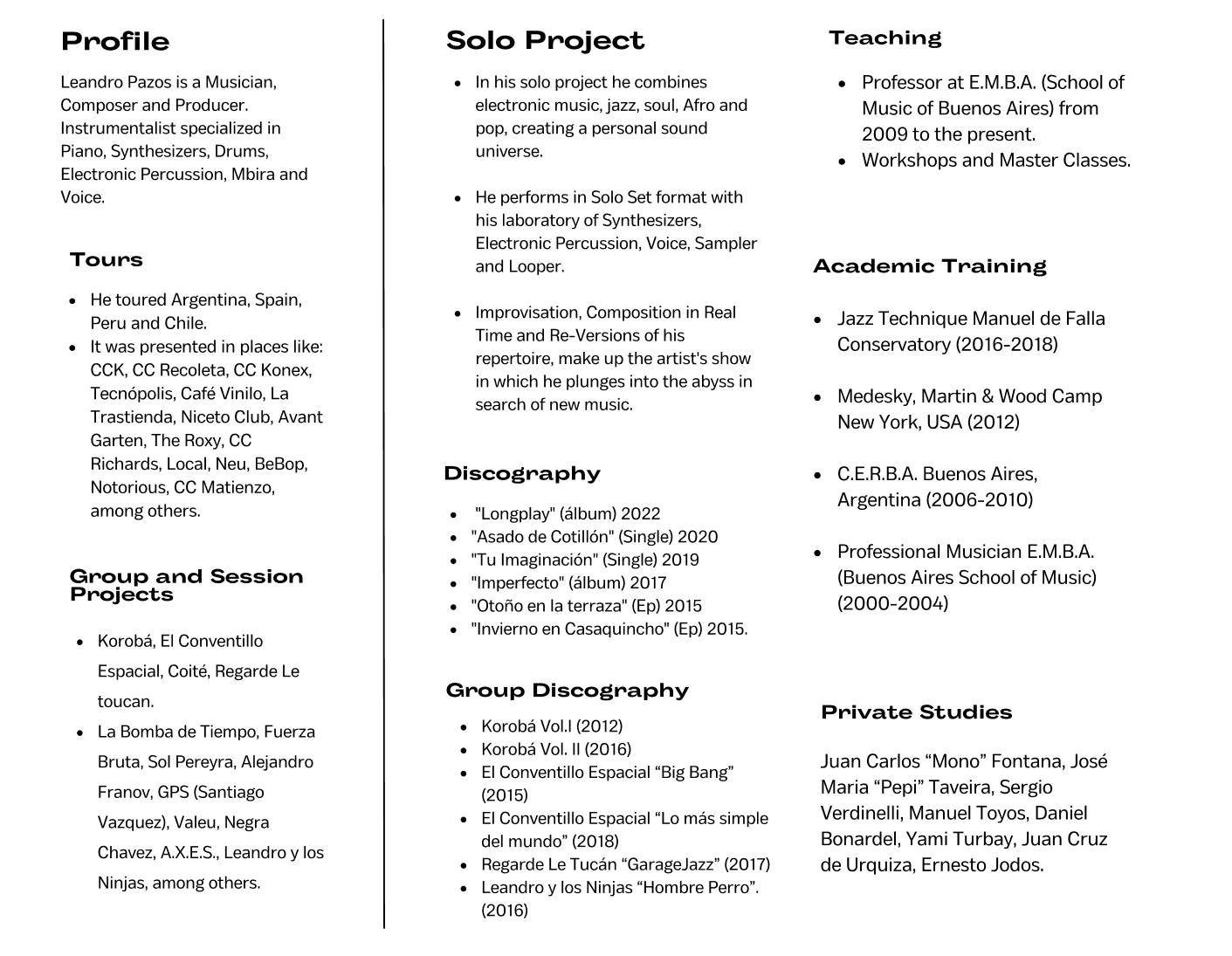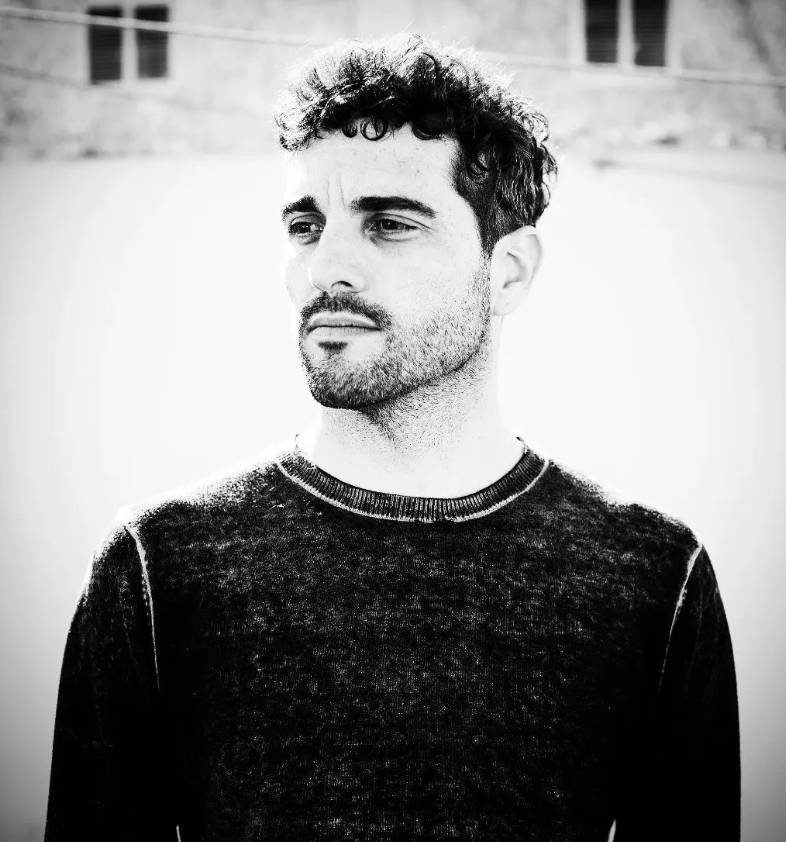 ** Judges are independent, and their students are not permitted to participate in the competition. All Jury decisions are final, irrevocable and should not be disputed.